Combine Will Academy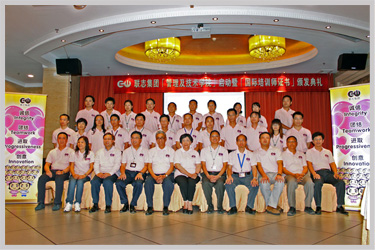 Combine Will Academy was established as part of our practice of corporate social responsibility, to enhance our human resource management. In the past years, numerous training programmes have been organized for our staff, such as:
Training Program for the Trainers

Leadership and Team Building Workshops

CSR Internal Auditor Training

Risk Management
Many of our staff have been awarded the International Certification for Professional Trainers after attending the respective training programmes and passed the accreditation assessment. In addition, the Academy also organised enrichment courses for selected staff.