ODM / OEM
Overview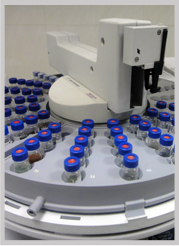 Our biggest business segment, ODM/OEM which accounted for 88.0% of total group revenue in FY2016, registered the biggest decline of 40.4% in sales to HK$1.0 billion, from HK$1.8 billion in FY2015. It registered a loss of HK$6.2 million this year, from a profit of HK$78.1 million last year.
ODM/OEM will continue to be the Group's core business, contributing the most to both topline and bottomline.
As such, the Group will leave no stone unturned to reduce costs so as to improve margins in order to return to profitability.
A number of measures, both strategic and operational, have been implemented to deliver this objective, viz:-
the establishment of a new 30,000 square metres factory in Karang Malang, Masaran, Sragen, Central Java, Indonesia. This will diversify our production base and relocate labour-intensive production operations to enjoy greater cost efficiencies as well as secure new orders from both current key customers and new customers who are also active in the Southeast Asian markets. Construction of this new factory has commenced and a pilot production run is scheduled in the second half of FY2017;
the implementation of productivity improvement measures, including the enhancement of in-process Quality Control to improve both product quality and efficiencies;
the introduction of more automatic and semi-automatic production jigs to the production lines;
conducting further reviews and restructuring of manpower utilisation as well as changes to organisational and remuneration structures and re-distribution of workloads;
provision of skills training to our workers and engineers to better equip them for increased automation in our manufacturing processes; and
strengthening of our industrial design capability to enhance our value proposition to our key customers.